2019 Summer Studio

Location: UCL Engineering

Wednesday 24th July – 1st August 2019.
Who
3Dami is looking to recruit 27 students to run three 3D animation studios and create every part of a 3D film in just 7 days. This 3Dami camp is open to students aged 14 to 18.
We have onsite experts in 3D animated films to help you create your very own Pixar style film. 3Dami works with industry mentors and world class 3D researchers to you all the help you need. We are looking for students that demonstrate enthusiasm and independent working by submitting a portfolio.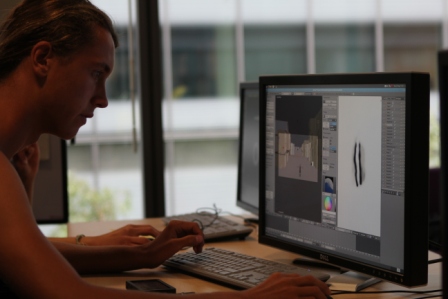 When
The event will run across 7 days in July and August 2019, with the weekend off in the middle. Most days start at 9am and finish at 5:00pm (some students choose to stay later). On the final day there will be a première of the films to parents, friends and other dignitaries. This event is likely to finish around 8:30pm.
UCL Engineering – Wednesday 24th July – 1st August 2019
What
Please see the Event page for more information on what happens in a typical 7 day 3Dami summer studio.
Where
UCL Engineering – Wednesday 24th July – 1st August 2019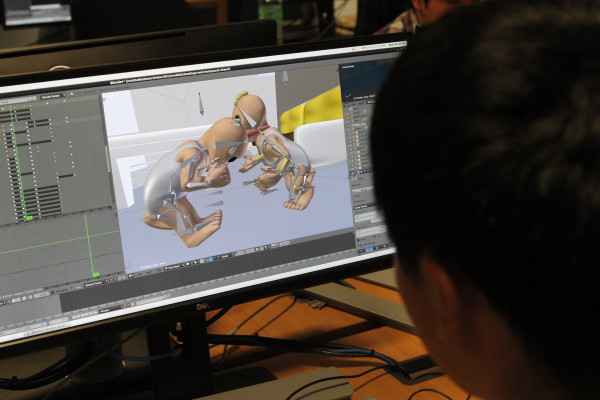 Dates
We are open to beginners and pros, please register your interest (see top of page). After registering interest you have to submit a portfolio to complete your application – head over to the portfolio page for more details. We have multiple deadlines for application completion: TBC, please register
Portfolios are submitted by email (apply@3dami.org). We accept links to websites (e.g. YouTube, Vimeo, Google+, deviantART, p3d, sketchfab etc.), as well as attached images and videos in standard formats. If we have any problems with what you send us we will chase – we are very flexible as to what we will accept.
How Much?
Unlike many other tech camps, 3Dami does not charge students to attend.
We provide free food and aim to provide a few transport bursaries for those that need them.
At the end of the day we aim to promote digital art amongst pre-university students and not make money, but if you do want to make a contribution we are looking at ways you can donate to the cause!