3Dami Summer Studio 2020 is supported by the ScreenSkills Animation Skills Fund with contributions from UK animation productions.


Online event 1: July 6th – July 17th (10 places)Online event 2: July 27th – August 7th (20 places)
Who
3Dami is looking to recruit 27-30 students to run three 3D animation studios and create every part of a 3D film in just 10 days. This 3Dami camp is open to students aged 13 to 18 (pre-university).
We have onsite experts in 3D animated films to help you create your very own Pixar style film. 3Dami works with industry mentors and world class 3D researchers to you all the help you need. We are looking for students that demonstrate enthusiasm and independent working by submitting a portfolio (examples).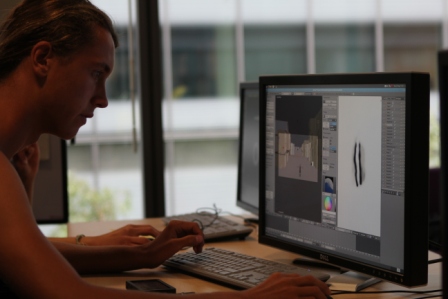 How Much?
3Dami Summer Studio 2020 is supported by the ScreenSkills Animation Skills Fund with contributions from UK animation productions. ScreenSkills is the industry-led skills body for the UK's screen industries. This means that the event is entirely free!
When
Each event will run across 10 days in July and August 2020, with the weekend off in the middle and including one day for set up. Most days start at 9am and finish at 5:00pm (some students choose to work later). On the final day there we will live stream premiere the film. This event is likely to finish around 8:30pm.
Online event 1: July 6th – July 17th (10 places)
Online event 2: July 27th – August 7th (20 places)
What
Please see the Event page for more information on what happens in a typical 7 day 3Dami summer studio. Update for the 10 day online event coming soon.
Where
Online – UK wide
2020 sees 3Dami running online. We are looking to host our normal event using an online platform supported by alumni helpers and industry mentors. To take part you will need:
to successfully apply through submitting a portfolio, more details here
A computer able to run Blender 2.83+
At least 100GB of free space on your harddrive
A good internet connection that can download tens of gigabytes a day, and upload several gigabytes a day
A microphone to talk online (you don't need a camera, but you might want one)
Ideally, a three button mouse and a numpad for your keyboard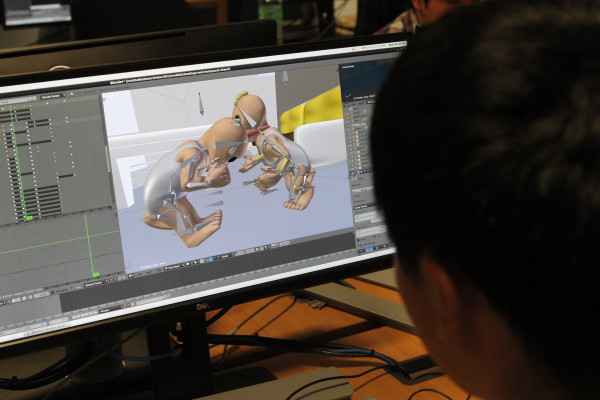 How to apply
We are open to beginners and pros, please register your interest (see top of page). After registering interest you have to submit a portfolio to complete your application – head over to the portfolio page for more details. We have multiple deadlines for application completion. To increase your chances of success we recommend that you submit work in progress as soon as possible and respond to our feedback.
Portfolios are submitted by email (apply@3dami.org). We accept links to websites (e.g. YouTube, Vimeo, Google+, deviantART, p3d, sketchfab etc.), as well as attached images and videos in standard formats. If we have any problems with what you send us we will chase – we are very flexible as to what we will accept.
Applications normally close 10 days before the event, so we can sort out paperwork.